'Need for Speed: Shift' Coming to iPhone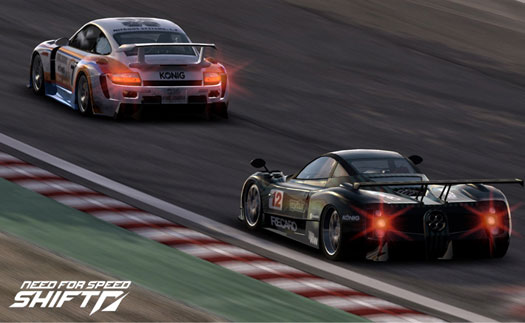 It appears EA will be bringing Need for Speed: Shift to the iPhone. The console version of the game is due in September and unlike their previous Need for Speed title, Shift is more of a sim racer rather than an arcade racer.
The news was noticed in our forums as a sidenote on a teaser trailer, but also appears on the official Need for Speed: Shift site:
Expect to be playing SHIFT in Fall 2009. It will be available on Xbox 360®, PLAYSTATION®3, PC and PLAYSTATION®PORTABLE (PSP) as well as on Mobile and iPhone.
The news was also confirmed by EAMobile's twitter account.
The teaser/trailer for the console version looks impressive, but remember we don't know what the iPhone version will look like yet:
Related posts:
Related posts brought to you by Yet Another Related Posts Plugin.