How To Update Your iPhone 3GS To 4.2.1 While Preserving The Baseband as 05.13.04
These are the instructions on how to jailbreak iPhone 3GS on iOS 4.2.1 by restoring custom firmware with preserved baseband as 05.13.04.
those of you who have already upgraded to 4.1/4.2.1 with iPad's 06.15.00 baseband, this is strictly NOT for you. your baseband should be 05.13.04 or below.
Step 1 :
Download the following files :
Redsn0w 0.9.6b5 OR 0.9.6b6
Step 2:
Connect your phone with your computer and switch it off.
Step 3:
Open Redsn0w and browse original 4.2.1 firmware.
Step 4:
if your phone has new bootrom version then select Yes and click on the next button.
Step 5:
Select "Just Enter Pwned DFU Mode Right Now"
Step 6:
click on the next button and follow the on-screen instructions to put your device in DFU mode.
Step 7:
open iTunes. on Summary tab, hold shift key on your keyboard and click on the Restore button. A dialog box will appear , asking you to select .ipsw firmware. select custom 4.2.1 firmware and click Open.
Step 8:
wait for 5-10 minutes for phone to restore.
Step 9:
Disconnect your phone once the restore is complete and connect it again and launch Redsn0w.
Step 10:
Browse original firmware on Redsn0w & select "Yes" if your phone is a new bootrom model and click on next.
Step 11:
Select only "Install Cydia" as option and click on the next button.
Step 12:
follow the instructions and put your iPhone in DFU mode.
If you r getting White Cydia Icon just switch of your phone and open redsnow choose Stock firmware 4.2.1 and choose the option "Just boot tethered right now" and click "next" again "next" then follow the screen…then you will see the cydia…
Finally you can see your phone is with old Baseband. now just you can install the ultrasnow 1.2 from Cydia adding
repo666.ultrasn0w.com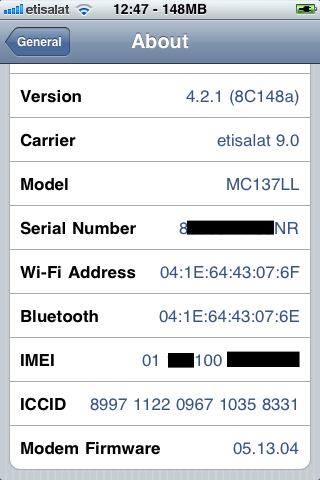 Related posts:
Related posts brought to you by Yet Another Related Posts Plugin.