How to Install Android on Your iPhone 2G, 3G Using Bootlace

These are instructions on how to install Android on your iPhone 2G or 3G, without a computer, using Bootlace.
To follow these instructions you must have jailbroken your device with PwnageTool,RedSn0w, or Blackra1n.
Step One
Tap to launch Cydia from your SpringBoard.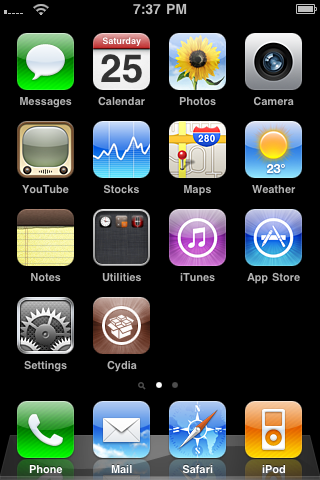 Step Two
Press to select the Manage tab from the bottom of your screen.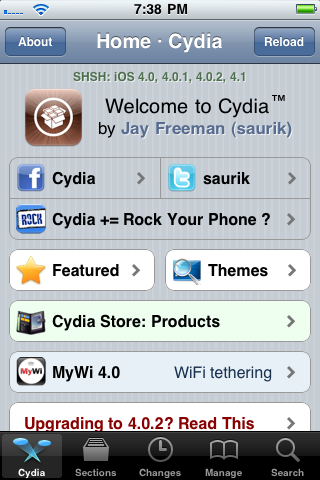 Step Three
Tap the large Sources button.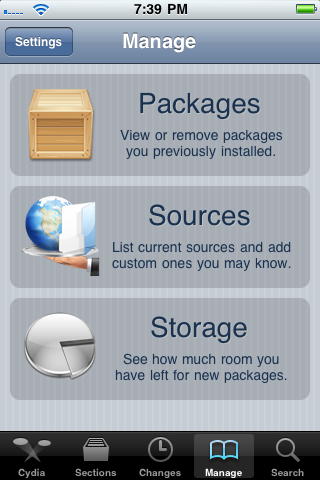 Step Four
Press the Edit button at the top right of the screen.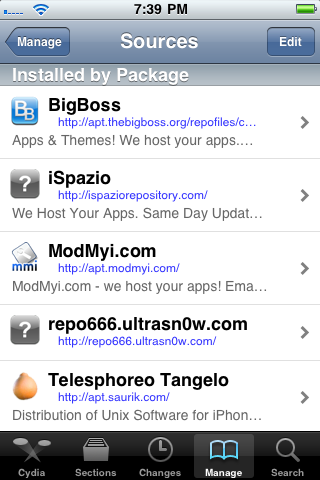 Step Five
Press the Add button that appears.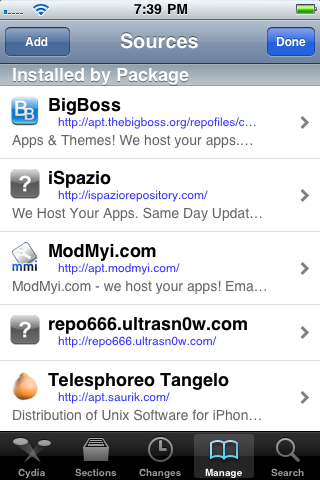 Step Six
Input http://repo.neonkoala.co.uk then press the Add Source button.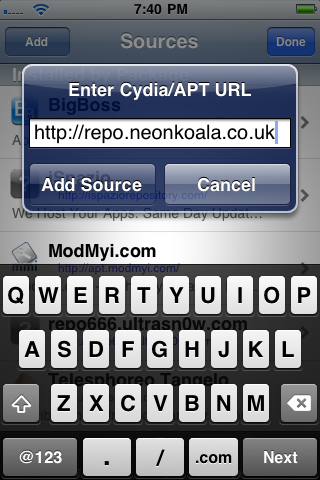 Step Seven
Press the large Return to Cydia button.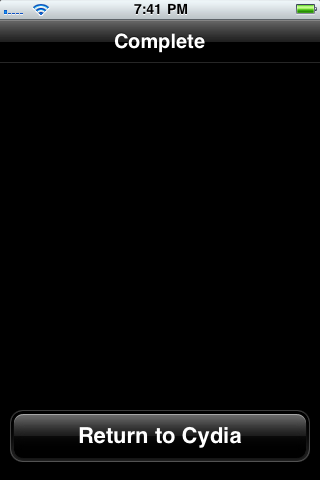 Step Eight
Tap the Done button.

Step Nine
Press to select Neonkoala from the list of sources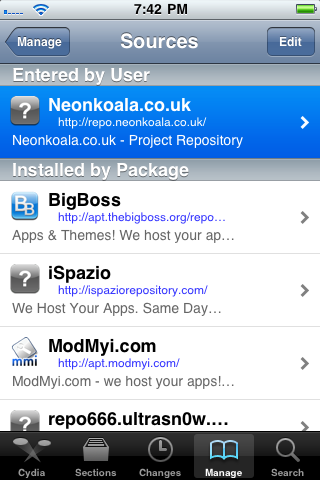 Step Ten
Tap to select Bootlace from the list of packages.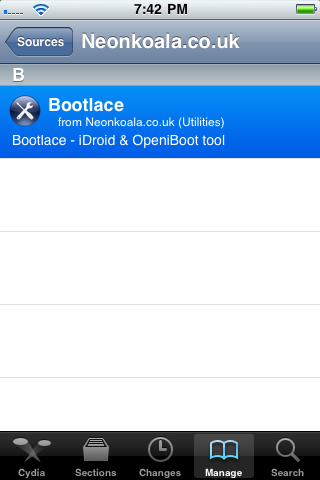 Step Eleven
Press the Install button at the top right of the screen.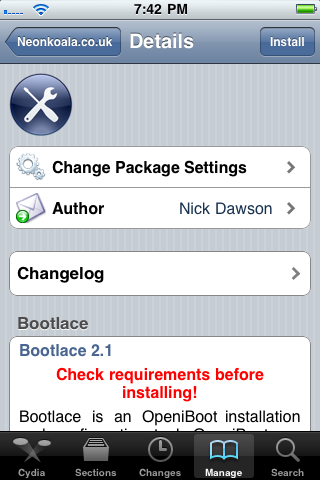 Step Twelve
Press Confirm to begin installation.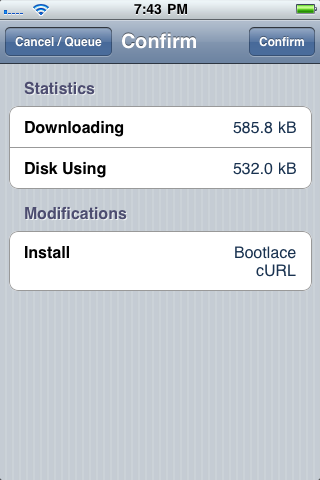 Step Thirteen
Once the installation has completed press the large Return to Cydia button.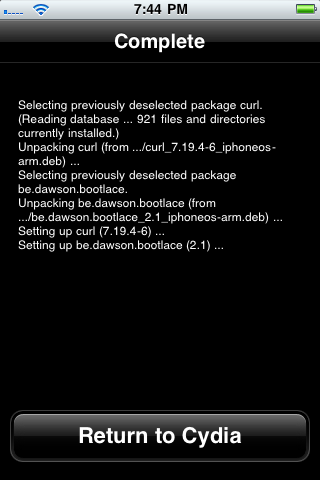 Step Fourteen
Press the Home button then tap the new Bootlace icon on the SpringBoard.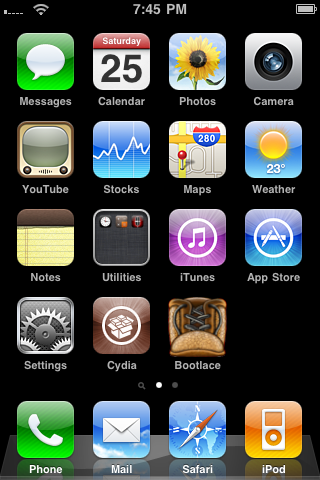 Step Fifteen
Bootlace will now download the kernel and patch it.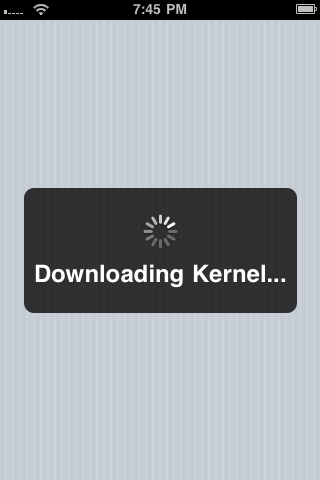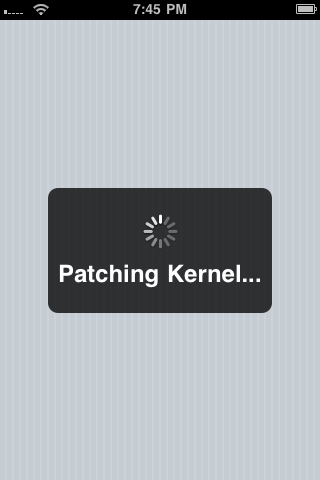 Step Sixteen
Once finished click the Reboot button to reboot your device.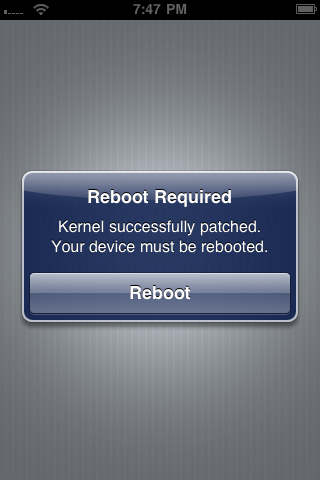 Step Seventeen
Tap the Bootlace icon on your SpringBoard. Press OK to close the welcome alert.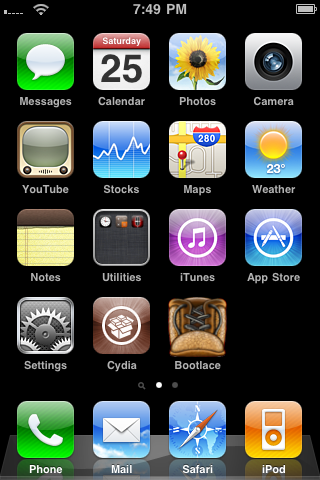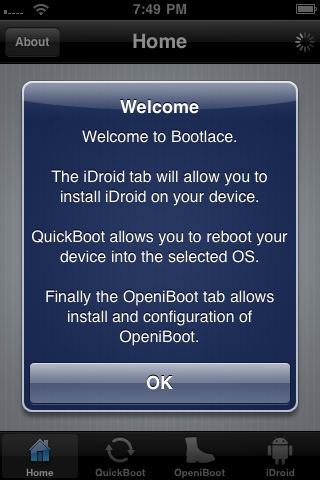 Step Eighteen
Press to select iDroid from the tabs at the bottom of the screen then press the Install button.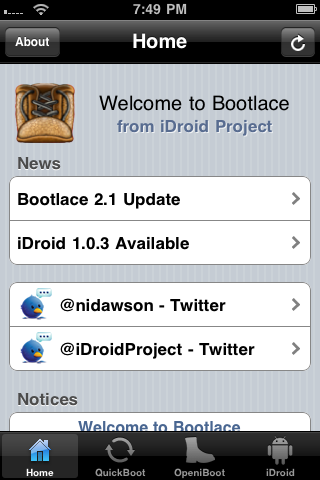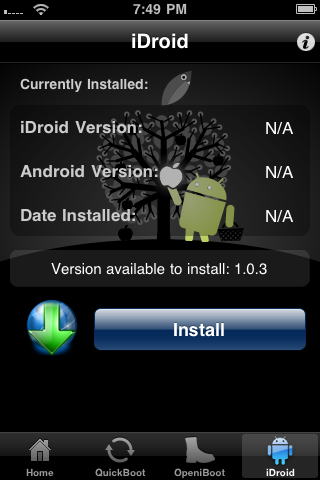 Step Nineteen
Press the OK to have Bootlace download and install Android.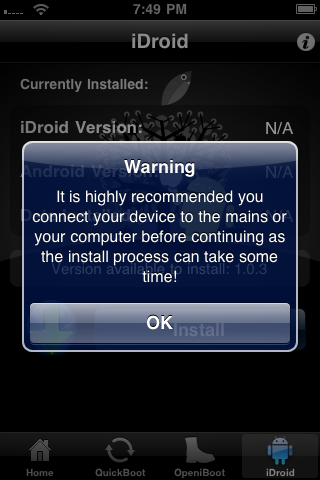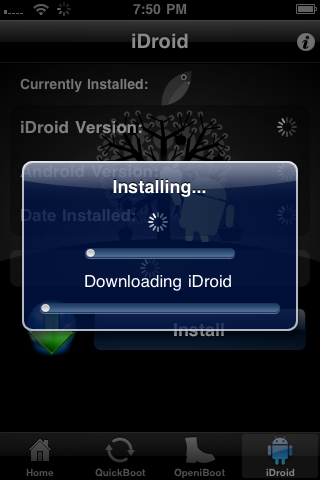 Step Twenty
Once Android installation has completed, tap to select the OpeniBoot tab and press the Install button.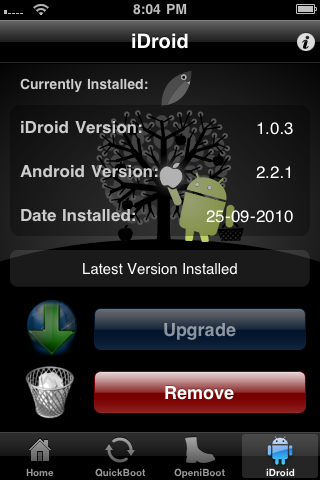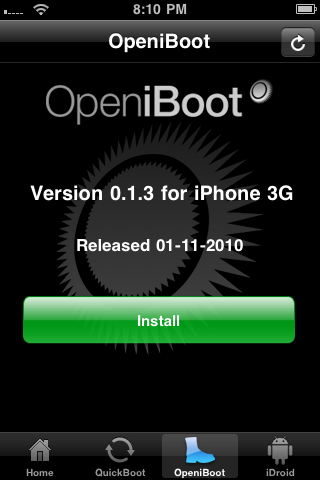 Step Twenty One
Once installation completes successfully press the Configure button.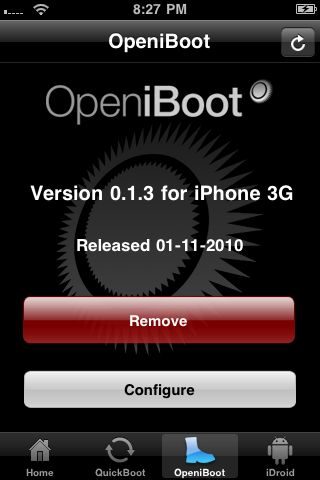 Step Twenty Two
Here you can select your default boot operating system along with other boot options. Press the Save button when done.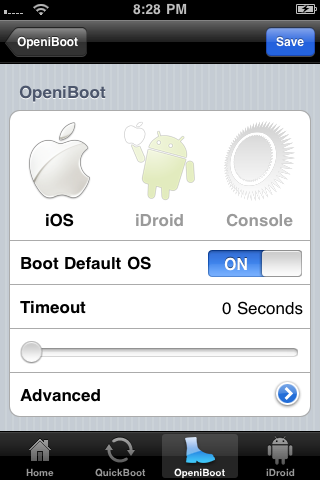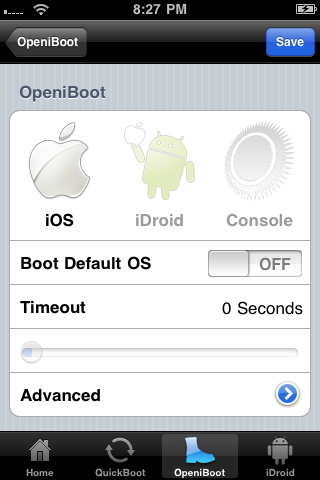 ***The release was made possible by the hard work of CPICH and Patrick Wildt (Bluerise).

Related posts:
Related posts brought to you by Yet Another Related Posts Plugin.