Fizz HD 1.7 + SBsettings for iPhone 4 only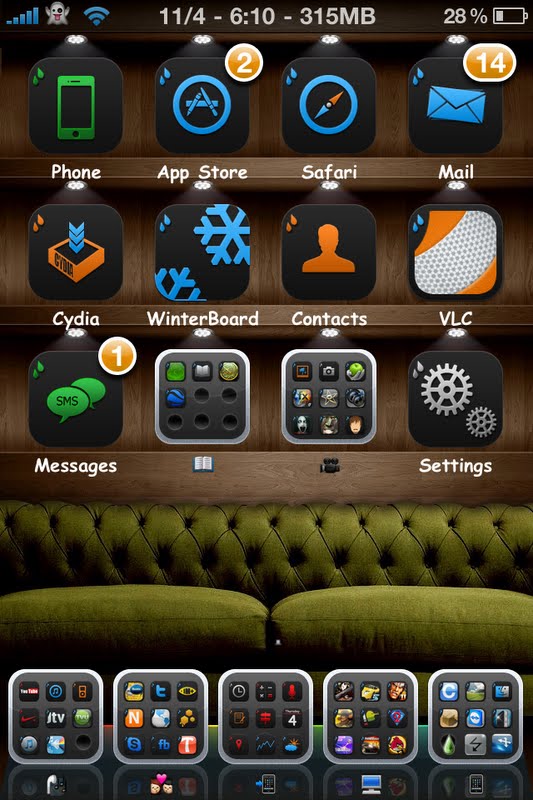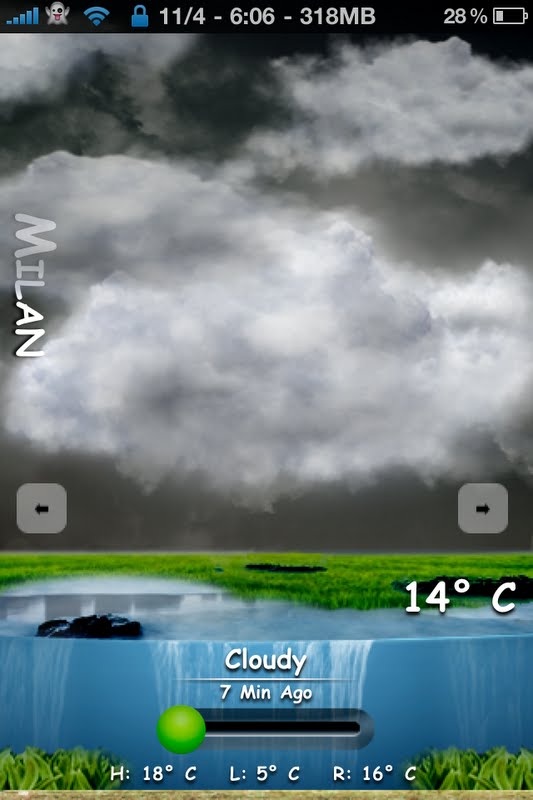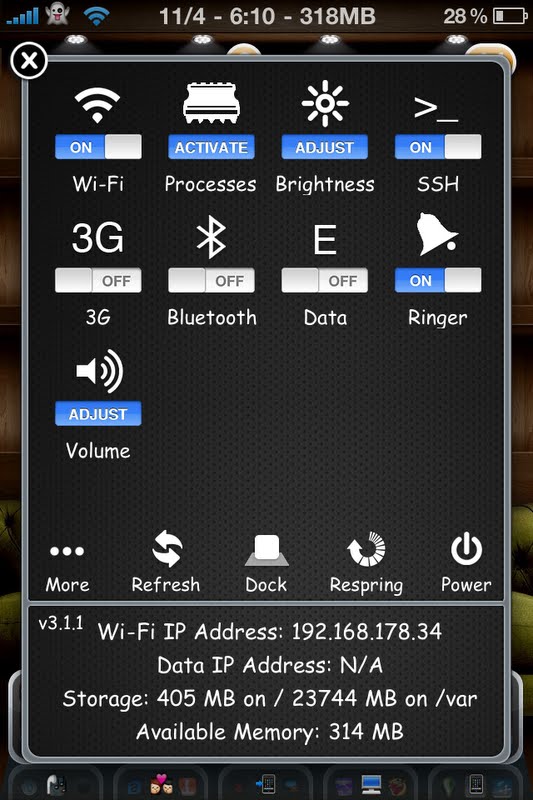 Fizz HD is a remix of the most popular HD themes for iPhone 4. This theme is for iPhone 4 Only!
->>>>>Does NOT require Summerboard Mode.<<<<<<-

- Timesless HD
- Black UPS Darkness
- Animated Weather Elements HD V4 with Animations
- iFlat4 HD
- MP2 HD
- and a few other minor mods.

Download ( 100.26MB ):
http://www.multiupload.com/2VI0H4SCMH

Wallpaper:
Yfrog Image : yfrog.com/jtimg0016szj
SETUP INSTRUCTIONS for Weather Animated Lockscreen
You MUST follow these installation to make the theme work.
Theme will show the default weather screen if these set up steps are not completed.
Theme requires:
Download and install "file:// for MobileSafari" from Cydia.

This will enable you to access the configuration screen.

Open Safari and type in this(case sensitive):

file:///Library/Themes/FizzHD.theme/db.html
BOOKMARK this link so you can return to this page on Safari anytime to make configuration changes!
NOTE: It may take a few seconds to initialize on first time

Related posts:
Related posts brought to you by Yet Another Related Posts Plugin.