The iPhone Dev-Team jailbreak has been released for the iPhone 3GS, according to a BigBoss report.
The jailbreak can be performed using RedSn0w 0.8 for Windows and Mac. BigBoss is hosting the files here: Windows, Mac
Features:
1) Stable jailbreak tested by dev-team
2) Icy + Cydia problem solved (we think).
3) Ultrasn0w tested and working on 3gs
4) Proper kernel patches which will enable logome (after it's updated for 3.0).
5) Mobile Substrate + Winterboard now working on 3gs.
The guides are very similar to the iPhone 3G but we have created specific ones for the 3GS since future jailbreaks will likely get more complicated. You can find them here: (Windows, Mac).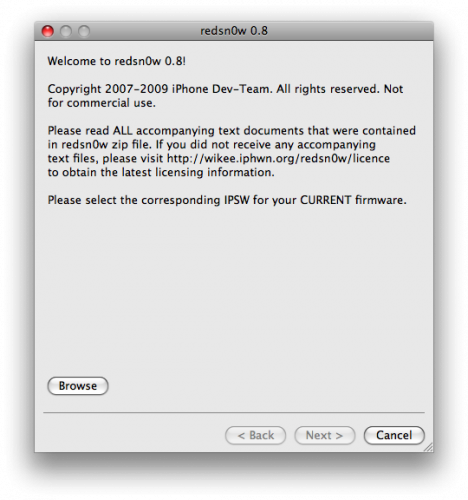 Related posts:
Related posts brought to you by Yet Another Related Posts Plugin.